Just One More Time album
In 2010 Chas and I began work on new songs which would become the Just One More Time album © Dalton Bentley & Chas Thomas (released 2011 March), having wrapped up the Out of Time album. In the first picture in the carousel below you see a January 2010 artist shot of Dalton with a 1955 Les Paul and Chas with a 1959 Gretch standing on the eastern slope of the Franklin Mountains in El Paso, Texas, a few minutes drive from the Broken Arrow indie studio at Chas' home. The next shot shows Chas in the studio on the electronic drums (he did all the drum work on the Just One More Time album, and most of it on the previous album also, surprising since I had never known him to play drums before). The following pic shows me playing Chas' 1955 Les Paul guitar, which I used on several of the new songs (and frequently on the previous album), but occasionally playing lead on a JT300 Turser strat (shown in the Out of Time album carousel pics). One shot shows the Broken Arrow indie studio analog processing equipment stack, a Behringer 1222FX mixer through an Alesis 3630 compressor, along with Behringer A500 reference amp and headphones distribution amp, with the Tascam US-122 USB analog-digital PC interface on desk to right, sending digital stream to Cubase LE 24 track digital recording software running on the PC just visible below right. In the final pic I am shown playing an electronic keyboard, used for string sound on one of the new tracks (minor organ and piano parts on previous album).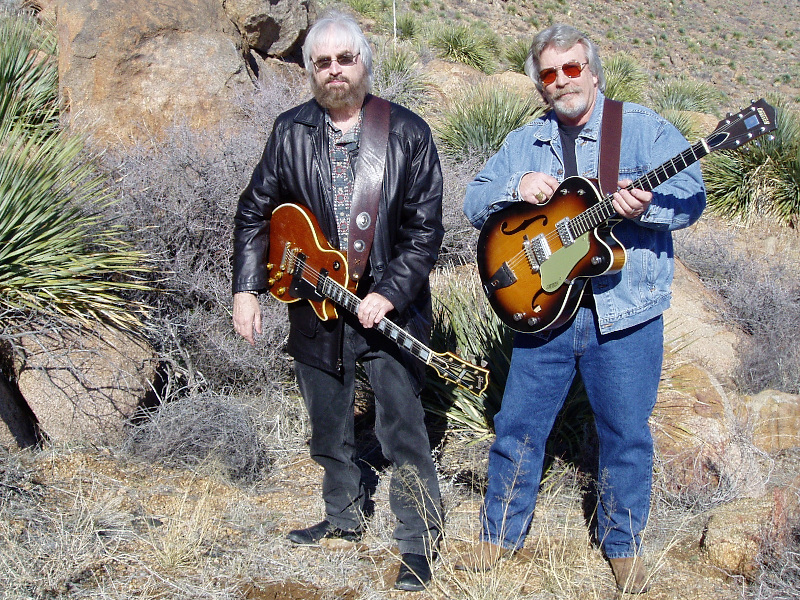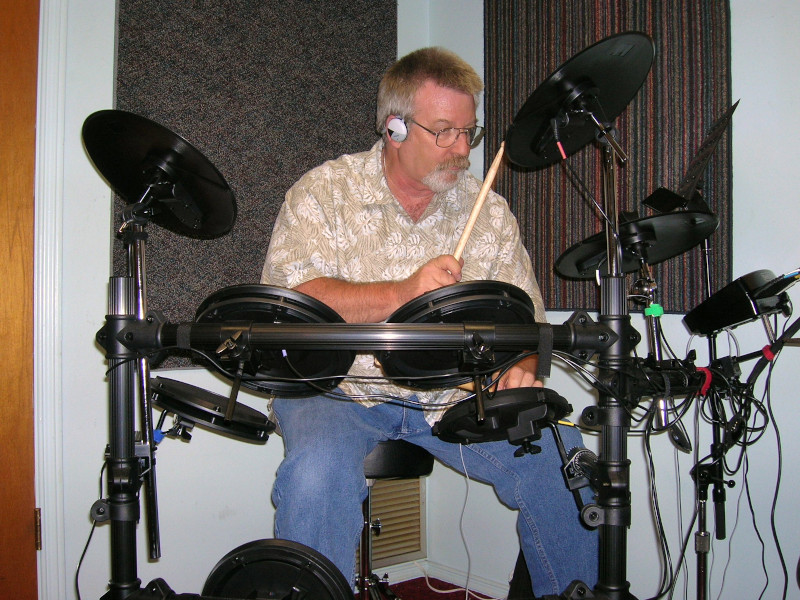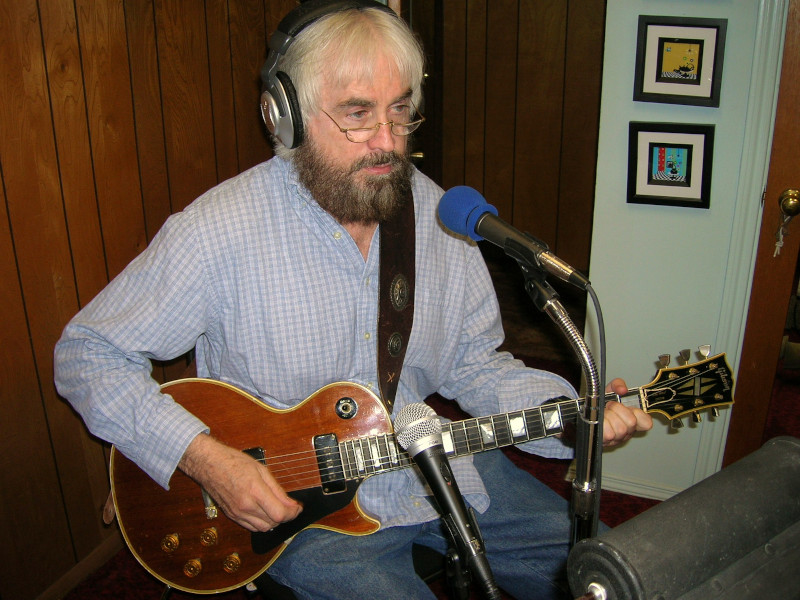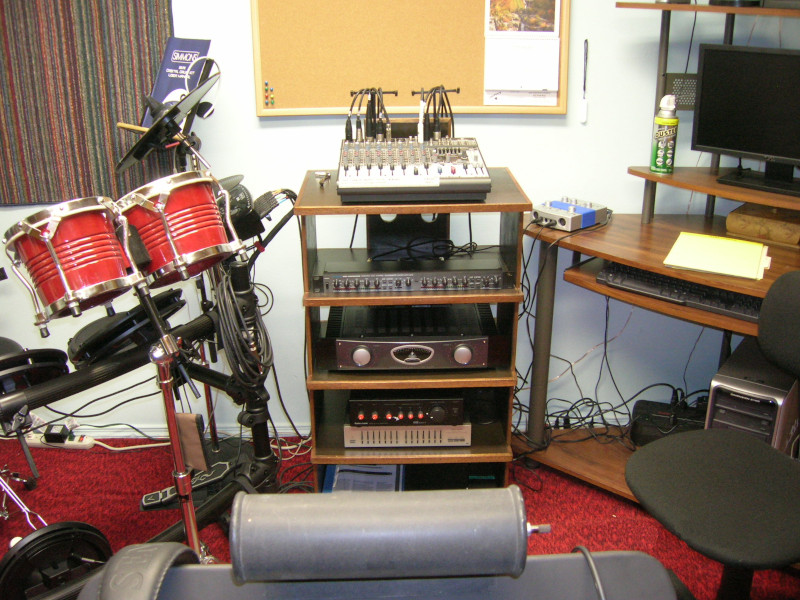 Just One More Time album tracks
You can see notes about the some of the tracks and download free mp3's of them here (check back regularly as we are in the process of putting them up, so won't have all of the tracks initially).